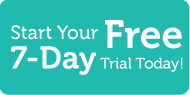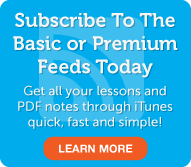 Japanese Word of the Day
5 Most Recent Forum Posts
Social Networking
Learn Japanese with JapanesePod101.com! You're rushing to pick up your little brother from the Japanese game arcade you left him in while you did a bit of shopping. You arrive right on time to collect him as the game arcade curfew starts, but he's nowhere to be seen. You wonder if your Japanese is good enough to apologize for your forgetful little brother!
In this lesson, you'll learn how to ask someone to do something in an extra formal situation, using the Japanese phrase -te kudasaimasu yō onegai itashimasu. Our Japanese conversation takes place at a game arcade in Japan and is mostly an announcement. The announcement is in extra-formal Japanese. We will also teach you the Japanese words that describe a Japanese entertainment phenomenon! Visit us at JapanesePod101.com, where you will find many more fantastic Japanese lessons and learning resources! Leave us a message while you are there!
Premium Members

Review
|
Play
|
Popup
Dialog
|
Play
|
Popup
Premium Learning Center
Premium Lesson Checklist
Basic Members

Audio
|
Play
|
Popup
Lesson Notes
Kanji Close-Up
Basic Lesson Checklist
This entry was posted on Monday, April 30th, 2012 at 6:30 pm and is filed under Upper Beginner Season 1 . You can follow any responses to this entry through the RSS 2.0 feed. You can leave a response, or trackback from your own site.
7 Responses to "Upper Beginner #9 - What Time is Curfew at the Japanese Game Arcade?"