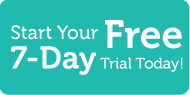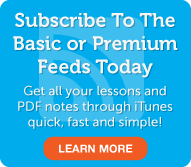 Japanese Word of the Day
5 Most Recent Forum Posts
Social Networking
Learn Japanese with JapanesePod101.com! When you go out to meet your friend for dinner in Japan, you are surprised that she is wearing black from head to toe. When you ask her why she has chosen an all-black outfit, she explains in Japanese that black is a flattering color for her skin tone. You tell her in Japanese that where you are from, all black means that you are in mourning. But then you admit in Japanese that black clothing is good because it is slimming and doesn't show as much dirt as lighter colors. In this lesson, you'll learn how to use the Japanese suffixes -darake, -mamire, and -zukume. Our Japanese conversation takes place at a high school between teachers. Since the teachers are colleagues, they will be speaking informal Japanese. Visit us at JapanesePod101.com, where you will find many more fantastic Japanese lessons and learning resources! Leave us a message while you are there!
Premium Members

Review
|
Play
|
Popup
Dialog
|
Play
|
Popup
Premium Learning Center
Premium Lesson Checklist
Basic Members

Audio
|
Play
|
Popup
Lesson Notes
Kanji Close-Up
Basic Lesson Checklist
This entry was posted on Tuesday, April 24th, 2012 at 6:30 pm and is filed under Upper Intermediate Season 5 . You can follow any responses to this entry through the RSS 2.0 feed. You can leave a response, or trackback from your own site.
13 Responses to "Upper Intermediate S5 #9 - A Japanese Lesson That's Filled With Useful Tips"