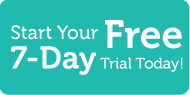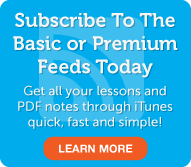 Japanese Word of the Day
5 Most Recent Forum Posts
Social Networking
Thank you! Obrigado! どうもありがとうございます! Blagodaria! Thanksgiving may not be celebrated around the world but it's always great to say "thank you." Regardless of where you're from, showing gratitude goes a long way. Here at Innovative Language, we're thankful for being surrounded by passionate language learners like you. As a way of saying thank you, we'd like to celebrate you, the listener, for tuning in and being a part of the Innovative Language family.
Tune in to find out find about our gift to you and and how to save $54 on Premium! Visit our Thank You Page for a FREE video lesson!
Premium Members

Premium Lesson Checklist
Basic Members

Basic Lesson Checklist
This entry was posted on Sunday, November 20th, 2011 at 6:30 pm and is filed under News . You can follow any responses to this entry through the RSS 2.0 feed. You can leave a response, or trackback from your own site.
4 Responses to "News #144 - We're So Thankful, We Had to Say it 26 Times"