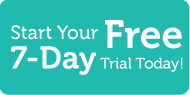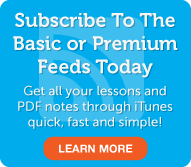 Japanese Word of the Day
5 Most Recent Forum Posts
Social Networking
Learn Japanese with JapanesePod101.com! You've started jogging to stay in shape while you're living in Japan for work, and you've recently been thinking about taking it to the next level. When they find out that you're a runner, your Japanese colleagues ask you to join them in an upcoming race. You agree wholeheartedly to run if they help you train. Little do you know that the race they're talking about is the upcoming marathon in Tokyo…not a 10-K!
In this lesson, you will learn how to how to say "if" in Japanese. The conversation takes place at an office between two co-workers. The speakers are good friends; therefore, they will be speaking informal Japanese. We'll also tell you about the Tokyo Marathon, which takes place in Japan each year. Visit us at JapanesePod101.com where you will find many more fantastic Japanese lessons and learning resources! Leave us a message while you are there!
Premium Members

Review
|
Play
|
Popup
Dialog
|
Play
|
Popup
Premium Learning Center
Premium Lesson Checklist
Basic Members

Audio
|
Play
|
Popup
Lesson Notes
Kanji Close-Up
Basic Lesson Checklist
This entry was posted on Monday, September 12th, 2011 at 6:30 pm and is filed under Beginner Season 6 . You can follow any responses to this entry through the RSS 2.0 feed. You can leave a response, or trackback from your own site.
23 Responses to "Beginner S6 #18 - Would You be Able to Move After Running a Japanese Marathon?"