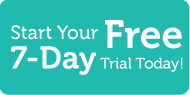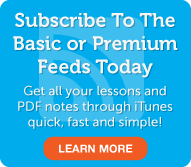 Japanese Word of the Day
5 Most Recent Forum Posts
Social Networking
Learn Japanese with JapanesePod101.com! When things go wrong at work in Japan, they seem to snowball. For some reason, Mondays are always the worst! Over the weekend, people must worry about everything they have to do come Monday morning and start leaving you messages so they don't have to keep worrying about it. When you show up and see your voicemail light flickering on your phone, you know you're in for a deluge of bad news in Japanese.
In this lesson, you will learn how to formally give a reason for something in Japanese. This Japanese conversation takes place on the phone at work. In the first part, you'll hear two voicemails. In the latter part, you'll hear a Japanese conversation between two office workers. Since both are work conversations, the speakers are using formal Japanese. Visit us at JapanesePod101.com, where you will find many more fantastic Japanese lessons and learning resources! Leave us a message while you are there!
Premium Members

Review
|
Play
|
Popup
Dialog
|
Play
|
Popup
Premium Learning Center
Premium Lesson Checklist
Basic Members

Audio
|
Play
|
Popup
Lesson Notes
Kanji Close-Up
Basic Lesson Checklist
This entry was posted on Monday, August 1st, 2011 at 6:30 pm and is filed under Beginner Season 6 . You can follow any responses to this entry through the RSS 2.0 feed. You can leave a response, or trackback from your own site.
24 Responses to "Beginner S6 #15 - A Series of Unfortunate Events in Japan"