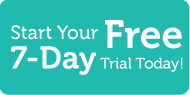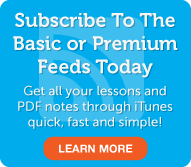 Japanese Word of the Day
5 Most Recent Forum Posts
Social Networking
Learn Japanese with JapanesePod101.com! When you return to your Japanese apartment, you see that you've missed five calls! You were only gone briefly to pick up groceries from the Japanese market, so you couldn't have missed that much. It turns out the five calls were all from the same Japanese friend. Apparently, something important happened while you were shopping! When you return the call, your friend demands to know where you've been. When you explain that you were at the Japanese market, your friend asks you why you were casually shopping during a crisis. Well, not having food is a crisis too! In this lesson, you will learn how to say "during" or "while" in Japanese. Today's conversation takes place at the office between three Japanese co-workers. One is speaking informal Japanese, while the other two are speaking formal Japanese. Visit us at JapanesePod101.com, where you will find many more fantastic Japanese lessons and learning resources! Leave us a message while you are there!
Premium Members

Review
|
Play
|
Popup
Dialog
|
Play
|
Popup
Premium Learning Center
Premium Lesson Checklist
Basic Members

Audio
|
Play
|
Popup
Lesson Notes
Kanji Close-Up
Basic Lesson Checklist
This entry was posted on Monday, July 4th, 2011 at 6:30 pm and is filed under Beginner Season 6 . You can follow any responses to this entry through the RSS 2.0 feed. You can leave a response, or trackback from your own site.
29 Responses to "Beginner S6 #13 - You Got a Japanese Call While You Were Out"