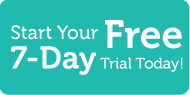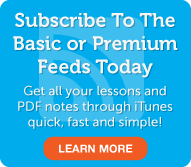 Japanese Word of the Day
5 Most Recent Forum Posts
Social Networking
Learn Japanese with JapanesePod101.com! You're trying to be polite at the reception for your Japanese company, but you cannot bring yourself to eat what's on your plate until you find out what it is. It bears a strong resemblance to the mystery meat you used to eat back when you were attended grade school in Japan. The person next to you is eating the pile of goo, so you whisper a question in Japanese, trying to find out what it is, but the person mishears you and begins talking to you about work in Japanese.
In this lesson, you will learn how to ask what something is in Japanese. The conversation takes place between three distant family members at one of their homes; therefore, they speak formal Japanese. We'll also teach you vocabulary that will allow you to praise someone in Japanese. Visit us at JapanesePod101.com where you will find many more fantastic Japanese lessons and learning resources! Leave us a message while you are there!
Premium Members

Review
|
Play
|
Popup
Dialog
|
Play
|
Popup
Premium Learning Center
Premium Lesson Checklist
Basic Members

Audio
|
Play
|
Popup
Lesson Notes
Basic Lesson Checklist
This entry was posted on Monday, May 23rd, 2011 at 6:30 pm and is filed under Absolute Beginner Season 1 . You can follow any responses to this entry through the RSS 2.0 feed. You can leave a response, or trackback from your own site.
73 Responses to "Absolute Beginner #11 - What is This Delicious Japanese Dish?"