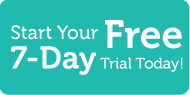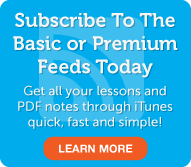 Japanese Word of the Day
5 Most Recent Forum Posts
Social Networking
Between all the social networking websites and online memberships, you're up to your ears in profiles. You probably can't even keep them all straight but did you know there's really only 1 profile you need to know? Ok, well that's a bit of an exaggeration, but when it comes to learning Japanese, knowing your learning profile will help you save time and even a little bit of money too!
In today's Cheat Sheet lesson, we'll tell you about 6 of the most common learning profiles. Which one are you? Click play to find out.
Premium Members

Premium Lesson Checklist
Basic Members

Audio
|
Play
|
Popup
Video Vocab
|
Watch
Basic Lesson Checklist
This entry was posted on Tuesday, April 5th, 2011 at 6:30 pm and is filed under Cheat Sheet to Mastering Japanese . You can follow any responses to this entry through the RSS 2.0 feed. You can leave a response, or trackback from your own site.
5 Responses to "Cheat Sheet to Mastering Japanese #6 - Speak Japanese Like a Pro When You Know Your Learning Profile"