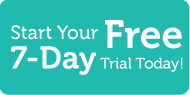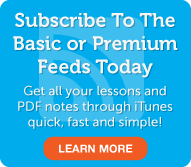 Japanese Word of the Day
5 Most Recent Forum Posts
Social Networking
Learn Japanese with JapanesePod101.com! As you walk to a New Year's Eve celebration in Japan, someone calls out to you in Japanese, "Congratulations!" You wonder why he would tell you that in Japanese-it's not like you caused the new year to come. You use kenjō-go, the most polite form of Japanese, to say "Excuse me" to the person who congratulated you, and then you proceed to quiz him about what he meant. In this lesson, you will learn about New Year's customs and greetings while reviewing humble expressions. While at home, a family and an exchange student converse using both informal and formal Japanese, respectively, and they watch a television journalist report the news using formal Japanese. You'll also learn several useful humble Japanese expressions. Visit us at JapanesePod101.com, where you will find many more fantastic Japanese lessons and learning resources! Leave us a message while you are there!
Premium Members

Review
|
Play
|
Popup
Dialog
|
Play
|
Popup
Premium Learning Center
Premium Lesson Checklist
Basic Members

Lesson Notes
Kanji Close-Up
Basic Lesson Checklist
This entry was posted on Monday, January 10th, 2011 at 6:30 pm and is filed under Beginner Season 6 . You can follow any responses to this entry through the RSS 2.0 feed. You can leave a response, or trackback from your own site.
34 Responses to "Beginner S6 #1 - You Can Never Be Too Polite in Japanese"