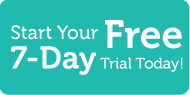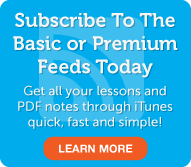 Japanese Word of the Day
5 Most Recent Forum Posts
Social Networking
What do you do during your morning routine? Wake up, brush your teeth, get dressed for work. Hop in the car and listen to some JapanesePod101.com. Fill up your mug of coffee, grab a guilt-inducing pastry and turn on your computer. Then what? Might we suggest adding a new element here to help you grow your vocabulary and spice up your morning ritual? The new Japanese Word of the Day Widget will teach you one new vocabulary word and several useful phrases every day and in less time than it takes you to finish that pastry! The good news is that learning Japanese just got a lot more convenient. The bad news? Now you have no excuse to not study Japanese everyday!
In today's news, we'll tell you all about the new Word of the Day Widgets. What's a widget? What languages are available? And how much is it going to cost you to get this daily doses of language? Keep listening to find out. The answers may surprise you!
Premium Members

Premium Lesson Checklist
Basic Members

Basic Lesson Checklist
This entry was posted on Sunday, December 12th, 2010 at 6:30 pm and is filed under News . You can follow any responses to this entry through the RSS 2.0 feed. You can leave a response, or trackback from your own site.
2 Responses to "News #120 - No Excuses, Learn a Little Japanese a Day with Japanese Word of the Day! "