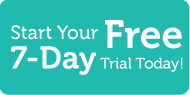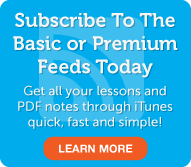 Japanese Word of the Day
5 Most Recent Forum Posts
Social Networking
Learn Japanese with JapanesePod101.com! Your friend asks you in Japanese, "Did you hear the latest gossip?" You reply in Japanese, "I'm sure you have something hotter off the presses than I do. I've had my head in the books all weekend." Your friend says in Japanese, "Well, then, you're not going to believe what I just heard." You answer in Japanese, "You're probably right… You tell me stuff all the time that you heard from someone who heard it from someone else, and inevitably it turns out not to be accurate." Your friend responds in Japanese, "Well, that might be true sometimes, but this time, I think I've heard information from a reliable source. And it's information you've been waiting to hear for a long time." You inquire in Japanese, "Okay, I give in. What did you hear?" Your friend explains in Japanese, "You know that person you've had a crush on for a long time? Guess who's single?" You tell your friend in Japanese, "They've been dating each other forever. Can that really be true?" Your friend exclaims in Japanese, "Now's your chance!"
Learning Japanese with JapanesePod101.com is the most fun and effective way to learn Japanese! This Japanese Lower Intermediate lesson will show you how you can say in Japanese that you're making an assumption based on something you heard. We'll also share a more casual Japanese expression with the same meaning. Visit us at JapanesePod101.com where you will find many more fantastic Japanese lessons and learning resources! Leave us a message while you are there!
Premium Members

Review
|
Play
|
Popup
Dialog
|
Play
|
Popup
Premium Learning Center
Premium Lesson Checklist
Basic Members

Audio
|
Play
|
Popup
Lesson Notes
Kanji Close-Up
Basic Lesson Checklist
This entry was posted on Tuesday, November 30th, 2010 at 6:30 pm and is filed under Lower Intermediate Season 5 . You can follow any responses to this entry through the RSS 2.0 feed. You can leave a response, or trackback from your own site.
25 Responses to "Lower Intermediate S5 #24 - Did You Hear the Latest Gossip in Japan? I Heard That…"