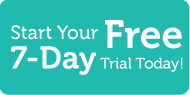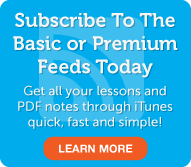 Japanese Word of the Day
5 Most Recent Forum Posts
Social Networking
Learn Japanese with JapanesePod101.com! "Well, this is it!" you tell your Japanese friends. "What's this?" they ask you in Japanese. You've been working carefully at the Namiki company on a project, and it's finally done. "This is the best pen made! I helped design it as part of a project at Namiki." you tell them. "What did you do over there?" they asked in Japanese. "I was working on a project to help design the colors for their new line of fountain pen inks," you explain in Japanese, "and it was really interesting…and sometimes really messy. Did you know this Japanese fountain pen and ink is one of the best in the world?" Proudly explaining further, you continue in Japanese, "Look, this is a Namiki fountain pen, and so is that one in Jamie's pocket. But look at the color of ink in this one." You write with your pen on a fresh sheet of fine white paper, and your Japanese friends are all agog. "Wow, look at that color. Where did you get ink like that?" they exclaim in Japanese! This is one of the colors we made during the project," you say, "Let's go to that Japanese cafe over there. I have more to show you."
Learning Japanese with JapanesePod101.com is the most fun and effective way to learn Japanese! This Basic Japanese video lesson explains a very common and fundamental pattern of basic Japanese sentences. We will show you how to form the basic Japanese sentence structure, "this/that/that over there is ___." With this pattern and a few words, you will be able to make all kinds of useful and valuable sentences in Japanese. Visit us at JapanesePod101.com where you will find many more fantastic Japanese lessons and learning resources! Leave us a message while you are there!
Premium Members

Premium Learning Center
Premium Lesson Checklist
Basic Members

Lesson Notes
Video
|
Watch
Basic Lesson Checklist
This entry was posted on Friday, May 7th, 2010 at 6:30 pm and is filed under Basic Japanese . You can follow any responses to this entry through the RSS 2.0 feed. You can leave a response, or trackback from your own site.
44 Responses to "Basic Japanese #18 - Basic Sentence Patterns"