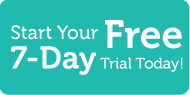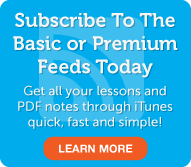 Japanese Word of the Day
5 Most Recent Forum Posts
Social Networking
Learn Japanese with JapanesePod101.com! Your Japanese teacher glares down at you, and you sink further and further into your desk. Suddenly, she raps on your desk and asks in Japanese, "What is wrong with the sentence you just said?" You pause and manage to stammer in Japanese, "Uh…I…uh…" You cringe even further as your Japanese teacher hovers over your desk, praying that she'll move on to another victim. But it's not your day. She stays there and asks you in Japanese, "What's that? Are you capable of speaking Japanese?" You reply in Japanese, "Yes ma'am, I am capable. I just don't know what you're asking me." She audibly sighs and instructs in Japanese, "I just want you to tell me what was wrong with that sentence you just put together. Here's a hint. It has something to do with the level of formality and informality." You respond in Japanese, "It does?"
Learning Japanese with JapanesePod101.com is the most fun and effective way to learn Japanese! This Japanese Newbie lesson will show you how to interact with people using varying levels of politeness in Japanese. We'll also show you how to use several formal and informal Japanese expressions. Finally, we'll share some common Japanese name suffixes with you. Visit us at JapanesePod101.com where you will find many more fantastic Japanese lessons and learning resources! Leave us a message while you are there!
・
Premium Members

Review
|
Play
|
Popup
Dialog
|
Play
|
Popup
Premium Learning Center
Premium Lesson Checklist
Basic Members

Lesson Notes
Kanji Close-Up
Basic Lesson Checklist
This entry was posted on Monday, January 4th, 2010 at 6:30 pm and is filed under Newbie Season 5 . You can follow any responses to this entry through the RSS 2.0 feed. You can leave a response, or trackback from your own site.
30 Responses to "Newbie Lesson S5 #1 - If You're Going to Say It in Japanese, You Better Say It Right!"