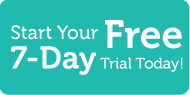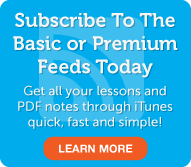 Japanese Word of the Day
5 Most Recent Forum Posts
Social Networking
Learn Japanese with JapanesePod101.com! Life's full of hypothetical situations that probably won't happen. For example, you might wish to say, "If I could go to outer space, I would love to." There are all sorts of situations where you can talk about your wildest dreams, even if they are nearly impossible. And, being able to say phrases like this in Japanese will make you a much more versatile speaker.
In this upper intermediate Japanese lesson, you'll master mono nara, which is used to talk about hypothetical situations that aren't likely to happen. Discover how to use this phrase in casual and formal Japanese conversation. And, don't miss the numerous examples that will get you started.
・
Premium Members

Review
|
Play
|
Popup
Dialog
|
Play
|
Popup
Grammar
|
Play
|
Popup
Video Vocab
|
Watch
Premium Learning Center
Premium Lesson Checklist
Basic Members

Lesson Notes
Kanji Close-Up
Basic Lesson Checklist
This entry was posted on Thursday, January 8th, 2009 at 6:30 pm and is filed under Upper Intermediate Season 3 . You can follow any responses to this entry through the RSS 2.0 feed. You can leave a response, or trackback from your own site.
25 Responses to "Upper Intermediate Lesson S3 #1 - Japanese You Need Just in Case"