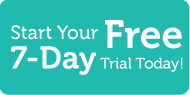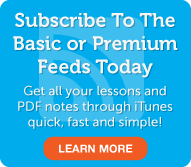 Japanese Word of the Day
5 Most Recent Forum Posts
Social Networking
Learn Japanese with JapanesePod101.com! Apparently, in addition to Japanese beer, your Japanese girlfriend's father is also a lover of udon and tempura. He stops at the udon shop most every week. So when you returned from your long walk up the stairs and lunch at the Japanese restaurant, he asked in Japanese, "Was the udon okay? Did you have the tempura, too?" STILL stuffed from the late lunch, you reply in Japanese, "No, I just ate my weight in udon." Shocked, he replies in Japanese, "What do you mean you didn't eat the tempura?! Oh, I guess you were just very hungry and starving…from what our daughter told us anyway. Some places are much better than others are. Since you didn't eat any today, maybe you can get some next week." Great! So now, the family thinks you're a wimp. Nice. However, not able to imagine another day as mentally or physically exhausting as today (and trying to save face at the same time), you reply in Japanese, "The Japanese restaurant we ate at today was supposed to be very popular. The udon was very delicious. I wouldn't mind going there again." Your girlfriend's father replies in Japanese, "That sounds fantastic! We'll go tomorrow!" Oh, no…
Learning Japanese with JapanesePod101.com is the most fun and effective way to learn Japanese! This Japanese Newbie lesson continues the previous lesson about the Japanese polite past tense. We'll also learn how to make the past tense of Japanese i-adjectives. Visit us at JapanesePod101.com where you will find many more fantastic Japanese lessons and learning resources! Leave us a message while you are there!
。
Premium Members

Review
|
Play
|
Popup
Dialog
|
Play
|
Popup
Grammar
|
Play
|
Popup
Video Vocab
|
Watch
Premium Learning Center
Premium Lesson Checklist
Basic Members

Audio
|
Play
|
Popup
Lesson Notes
Kanji Close-Up
Basic Lesson Checklist
This entry was posted on Monday, June 23rd, 2008 at 6:30 pm and is filed under Newbie Season 3 . You can follow any responses to this entry through the RSS 2.0 feed. You can leave a response, or trackback from your own site.
29 Responses to "Newbie Lesson S3 #24 - Nihongo Dōjō - Did Japanese Ever Taste This Good?!"