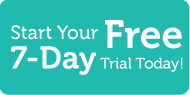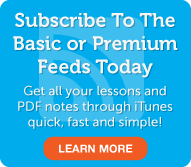 Japanese Word of the Day
5 Most Recent Forum Posts
Social Networking
Learn Japanese Dialects at JapanesePod101.com! It's time for another lesson in the Niigata Dialect! Yuuki and Rie return with a brand new conversation which features a bit of a misunderstanding. See if you can figure it out before the explanation! We'll take a look at more particles and some unique vocabulary. And of course, you can hear the lovely Rie say "awww yeah!" What more could you want from a Japanese Culture Class? After listening, stop by JapanesePod101.com and be sure to leave us a post!
Premium Members

Dialog
|
Play
|
Popup
Premium Learning Center
Premium Lesson Checklist
Basic Members

Audio
|
Play
|
Popup
Lesson Notes
Kanji Close-Up
Basic Lesson Checklist
This entry was posted on Wednesday, February 27th, 2008 at 6:30 pm and is filed under Japanese Culture Classes . You can follow any responses to this entry through the RSS 2.0 feed. You can leave a response, or trackback from your own site.
9 Responses to "Japanese Culture Class #53 - Niigata Dialect 2"