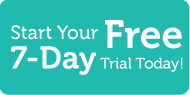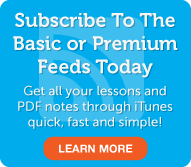 Japanese Word of the Day
5 Most Recent Forum Posts
Social Networking
Have Fun and Learn Japanese at JapanesePod101.com! In today's lesson Maki and Mari are getting hungry just as they stumble across a mabodofu restaurant. It just might be time to eat some delicious, spicy Chinese food! We have three grammar points: suru koto ga aru, shita koto ga aru, and using the volitional with tto. After listening, stop by JapanesePod101.com and be sure to leave us a post!
。
Premium Members

Review
|
Play
|
Popup
Dialog
|
Play
|
Popup
Video Vocab
|
Watch
Premium Learning Center
Premium Lesson Checklist
Basic Members

Audio
|
Play
|
Popup
Bonus
|
Play
|
Popup
Lesson Notes
Kanji Close-Up
Basic Lesson Checklist
This entry was posted on Saturday, February 16th, 2008 at 6:30 pm and is filed under Extra Fun . You can follow any responses to this entry through the RSS 2.0 feed. You can leave a response, or trackback from your own site.
21 Responses to "Premium Lesson #11 - SS7: Lunchtime"