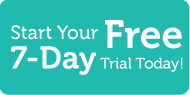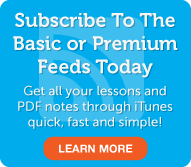 Japanese Word of the Day
5 Most Recent Forum Posts
Social Networking
Learn Japanese with JapanesePod101.com! "Are you going to Osaka? How are you going to get there?" "I'm going by train. When does the next train leave for Osaka?" That Japanese conversation can soon be yours. If you're going to Japan, getting to know the trains in Japan and when they run is an important thing. Trains are used a lot in Japan - and it's easy to get around on them, but you do have to know the Japanese words and phrases for trains, stations, and time schedules. Otherwise, you might end up in Sapporo instead of Fukuoka. But that's okay if you don't mind being 1100 miles off in the wrong direction in Japan! As a second precaution though, it might just be easier to learn these Japanese phrases.
Learning Japanese with JapanesePod101.com is the most fun and effective way to learn Japanese! This Japanese Newbie lesson helps anyone get around on the trains in Japan. You'll not only learn the Japanese words of travel, but you'll learn how to make sure those around you, such as ticket-sellers and conductors, understand the questions you ask in Japanese as well as the answers. Otherwise, you could be lost and stranded in Japan. It's JapanesePod101.com to the rescue. Visit us at JapanesePod101.com where you will find many more fantastic Japanese lessons and learning resources! Leave us a message while you are there!
Premium Members

Review
|
Play
|
Popup
Dialog
|
Play
|
Popup
Video Vocab
|
Watch
Premium Learning Center
Premium Lesson Checklist
Basic Members

Audio
|
Play
|
Popup
Bonus
|
Play
|
Popup
Lesson Notes
Kanji Close-Up
Basic Lesson Checklist
This entry was posted on Monday, December 10th, 2007 at 6:30 pm and is filed under Newbie Season 2 . You can follow any responses to this entry through the RSS 2.0 feed. You can leave a response, or trackback from your own site.
30 Responses to "Newbie Lesson S2 #24 - Nihongo Dōjō - You're Going, Going, Gone in Japan!"