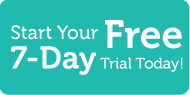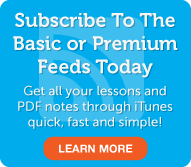 Japanese Word of the Day
5 Most Recent Forum Posts
Social Networking
Learn Japanese with JapanesePod101.com! It's another essential part of living in Japan, getting from place to place. We go so many more places and more often than our ancestors did. Can you imagine trying to get from place to place in Japan without knowing the language? Sounds tough, doesn't it? Getting around in Japan does not have to be difficult if you know the right Japanese words to get you moving!! Are you going to travel principally by car, taxi, train, or even by foot in Japan? You'll be ready to negotiate any method of Japanese transportation. So enjoy the Japanese nightlife and seeing the sights with your friends, but don't stay out too late, or you may find yourself without Japanese transportation to get you home. The trains don't run all night long…
Learning Japanese with JapanesePod101.com is the most fun and effective way to learn Japanese! This Japanese Newbie lesson gives you essential Japanese words and phrases of time and transportation to let you navigate around Japan and Japanese cities with ease. You'll learn about Japanese trains, taxis, subways, and a lot of the phrases of transportation and time. Visit us at JapanesePod101.com where you will find many more fantastic Japanese lessons and learning resources! Leave us a message while you are there!
Premium Members

Review
|
Play
|
Popup
Dialog
|
Play
|
Popup
Video Vocab
|
Watch
Premium Learning Center
Premium Lesson Checklist
Basic Members

Audio
|
Play
|
Popup
Bonus
|
Play
|
Popup
Lesson Notes
Kanji Close-Up
Basic Lesson Checklist
This entry was posted on Monday, December 3rd, 2007 at 6:30 pm and is filed under Newbie Season 2 . You can follow any responses to this entry through the RSS 2.0 feed. You can leave a response, or trackback from your own site.
32 Responses to "Newbie Lesson S2 #23 - Nihongo Dōjō - Where is Your Japanese Taking You…and How Will You Get There?"