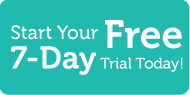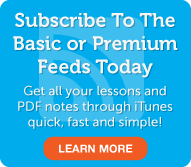 Japanese Word of the Day
5 Most Recent Forum Posts
Social Networking
Learn Japanese with JapanesePod101.com! Two things to notice about people with buds in their ears and Pods in their pockets. First, they're usually smiling. Second, they talk louder when they're listening. You'd be surprised how many new friends you can make in Japan because you can talk about the music on your iPods in Japanese. It's one of the newest and best icebreakers. You see someone listening to music and you ask in Japanese, "What are you listening to?" I see that happen a lot every day. And people listen to music everywhere in Japan - while they're on their way to school, work, even the grocery store!? Why? I don't. I listen to podcasts from JapanesePod101.com of course! But you can't use this new Japanese icebreaker without understanding how to form sentences with Japanese verbs!
Learning Japanese with JapanesePod101.com is the most fun and effective way to learn Japanese! This Japanese Newbie lesson is a treasure chest of Japanese verbs. If you've been faithfully following the entire set of Newbie lessons, you already know a substantial number of Japanese nouns. Now, get ready for a big leap forward. With all the Japanese verbs in this lesson, you'll be talking up a storm in Japanese in no time. Visit us at JapanesePod101.com where you will find many more fantastic Japanese lessons and learning resources! Leave us a message while you are there!
Premium Members

Review
|
Play
|
Popup
Dialog
|
Play
|
Popup
Video Vocab
|
Watch
Premium Learning Center
Premium Lesson Checklist
Basic Members

Audio
|
Play
|
Popup
Bonus
|
Play
|
Popup
Lesson Notes
Kanji Close-Up
Basic Lesson Checklist
This entry was posted on Monday, November 19th, 2007 at 6:30 pm and is filed under Newbie Season 2 . You can follow any responses to this entry through the RSS 2.0 feed. You can leave a response, or trackback from your own site.
33 Responses to "Newbie Lesson S2 #21 - Nihongo Dōjō - Singing to Your Own Japanese Music"