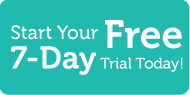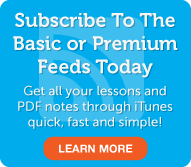 Japanese Word of the Day
5 Most Recent Forum Posts
Social Networking
Learn Japanese with JapanesePod101.com! "Happy Birthday to…Somebody" In most of the world, Japan included, the day you were born is a day to celebrate. And what happens every time you go to a birthday party? Why everyone asks you when your birthday is. If you are celebrating your birthday or helping someone else celebrate theirs in Japan, you will need to know how to talk about birthdays and dates in Japanese! But dates are important for more than just birthdays! What day is your thesis due at the Japanese university you attend? What day are you scheduled to give that presentation to the investors in Tokyo? What day did your girlfriend tell you to make reservations at that romantic little Japanese restaurant she loves so much?! You really cannot afford to mess that one up!! Learning Japanese with
JapanesePod101.com is the most fun and effective way to learn Japanese! This Japanese Newbie lesson teaches you the Japanese calendar. Wait! Don't panic. It's exactly the same as our calendar. Same number of months, same number of days in each month, and the same number of days in the week. Only the names have been changed to Japanese. Once you get the hang of it, you'll start to think, why didn't we do that? The answer to that question is all ancient Japanese history. But you can keep up to date with your Japanese days, dates, and months with JapanesePod101.com. Visit us at JapanesePod101.com where you will find many more fantastic Japanese lessons and learning resources! Leave us a message while you are there!
Premium Members

Review
|
Play
|
Popup
Dialog
|
Play
|
Popup
Video Vocab
|
Watch
Premium Learning Center
Premium Lesson Checklist
Basic Members

Audio
|
Play
|
Popup
Lesson Notes
Kanji Close-Up
Basic Lesson Checklist
This entry was posted on Monday, November 12th, 2007 at 6:30 pm and is filed under Newbie Season 2 . You can follow any responses to this entry through the RSS 2.0 feed. You can leave a response, or trackback from your own site.
53 Responses to "Newbie Lesson S2 #20 - Nihongo Dōjō - Talking About Dates in Japanese"