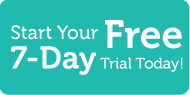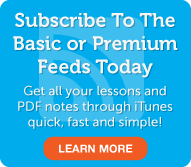 Japanese Word of the Day
5 Most Recent Forum Posts
Social Networking
Learn Japanese with JapanesePod101.com! Have you ever gone through an entire day thinking it was a different day? Have you ever said to yourself, "It feels like Friday," but it's really only Thursday? Not only do we all lose minutes, even hours, when we're engrossed in some absorbing activity, we lose entire days. Have you ever traveled clear across town only to realize you were at the right place, at the right time, but the wrong day? Time is sure to fly past you in a blur while you are traveling in Japan, be it all the fun you are having sightseeing, or the incredible jetlag! Being able to ask "What day is today?" in Japanese will definitely come in handy!!
Learning Japanese with JapanesePod101.com is the most fun and effective way to learn Japanese! This Japanese Newbie lesson is about the expressions we use day to day in Japanese to politely converse with the people around us. Different people are addressed in different ways in Japanese depending on age, authority, and relationship to the speaker. We will also teach you different Japanese expressions to talk about the days, such as "tomorrow," "today," and "yesterday." It's a great lesson to improve your conversations in Japanese. Visit us at JapanesePod101.com where you will find many more fantastic Japanese lessons and learning resources! Leave us a message while you are there!
Premium Members

Review
|
Play
|
Popup
Dialog
|
Play
|
Popup
Video Vocab
|
Watch
Premium Learning Center
Premium Lesson Checklist
Basic Members

Lesson Notes
Kanji Close-Up
Basic Lesson Checklist
This entry was posted on Monday, November 5th, 2007 at 6:30 pm and is filed under Newbie Season 2 . You can follow any responses to this entry through the RSS 2.0 feed. You can leave a response, or trackback from your own site.
26 Responses to "Newbie Lesson S2 #19 - Nihongo Dōjō - Japanese Days in a Daze"