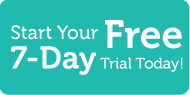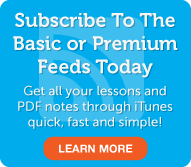 Japanese Word of the Day
5 Most Recent Forum Posts
Social Networking
Learn Japanese with JapanesePod101.com! Very often in every language, we have words that sound the same. Take for instance the following conversation: "Would you like a pear? I have two." "Of course a pair is two. Or are you saying you have two pairs, which is four?" "No, I don't have four, I only have two pears." "But two pairs is four." "Oh, forget it, I'm just going to get a knife and pare the pears." "Why are you trying to match up pairs? Are they socks?" When words sound the same but have different meanings, things can get very confusing, as is the case in today's dialogue when our speakers have a double Mac attack!! However, the more Japanese words you learn, the less you will find yourself in these confusing situations – so let's get started, that is, unless you are having a REAL Japanese Mac attack – then we can wait.
Learning Japanese with JapanesePod101.com is the most fun and effective way to learn Japanese! This Japanese Newbie lesson really brings it all together, nouns, adjectives, pronouns, verbs, particles, even the wily adverbs. Here you have a torrent of new words and constructions to make your Japanese take a big leap forward. Visit us at JapanesePod101.com where you will find many more fantastic Japanese lessons and learning resources! Leave us a message while you are there!
Premium Members

Review
|
Play
|
Popup
Dialog
|
Play
|
Popup
Video Vocab
|
Watch
Premium Learning Center
Premium Lesson Checklist
Basic Members

Audio
|
Play
|
Popup
Lesson Notes
Kanji Close-Up
Basic Lesson Checklist
This entry was posted on Monday, October 1st, 2007 at 6:30 pm and is filed under Newbie Season 2 . You can follow any responses to this entry through the RSS 2.0 feed. You can leave a response, or trackback from your own site.
53 Responses to "Newbie Lesson S2 #14 - Nihongo Dōjō - A Japanese Double Mac Attack"