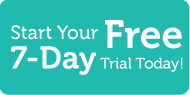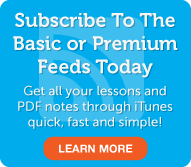 Japanese Word of the Day
5 Most Recent Forum Posts
Social Networking
Learn Japanese with JapanesePod101.com! JapanesePod101.com is an innovative and revolutionary approach to mastering the Japanese language at your own pace - take the classroom with you, and spend as much time as you need on each lesson! Today's lesson gives you another taste of our Beginner Lessons series. The previous lesson got conversation started with a stranger, and this one will get you started with someone you already know! Today we work on asking how someone is doing, and we give you some really fun responses that you won't find in a textbook - along with the textbook answer, of course! After listening, stop by JapanesePod101.com for more materials, and be sure to leave us a post!
・
Premium Members

Dialog
|
Play
|
Popup
Video Vocab
|
Watch
Premium Learning Center
Premium Lesson Checklist
Basic Members

Lesson Notes
Kanji Close-Up
Review
|
Play
|
Popup
Basic Lesson Checklist
This entry was posted on Saturday, December 17th, 2005 at 2:51 pm and is filed under Introduction . You can follow any responses to this entry through the RSS 2.0 feed. You can leave a response, or trackback from your own site.
67 Responses to "Introduction Part 3 - On Cloud Nine"